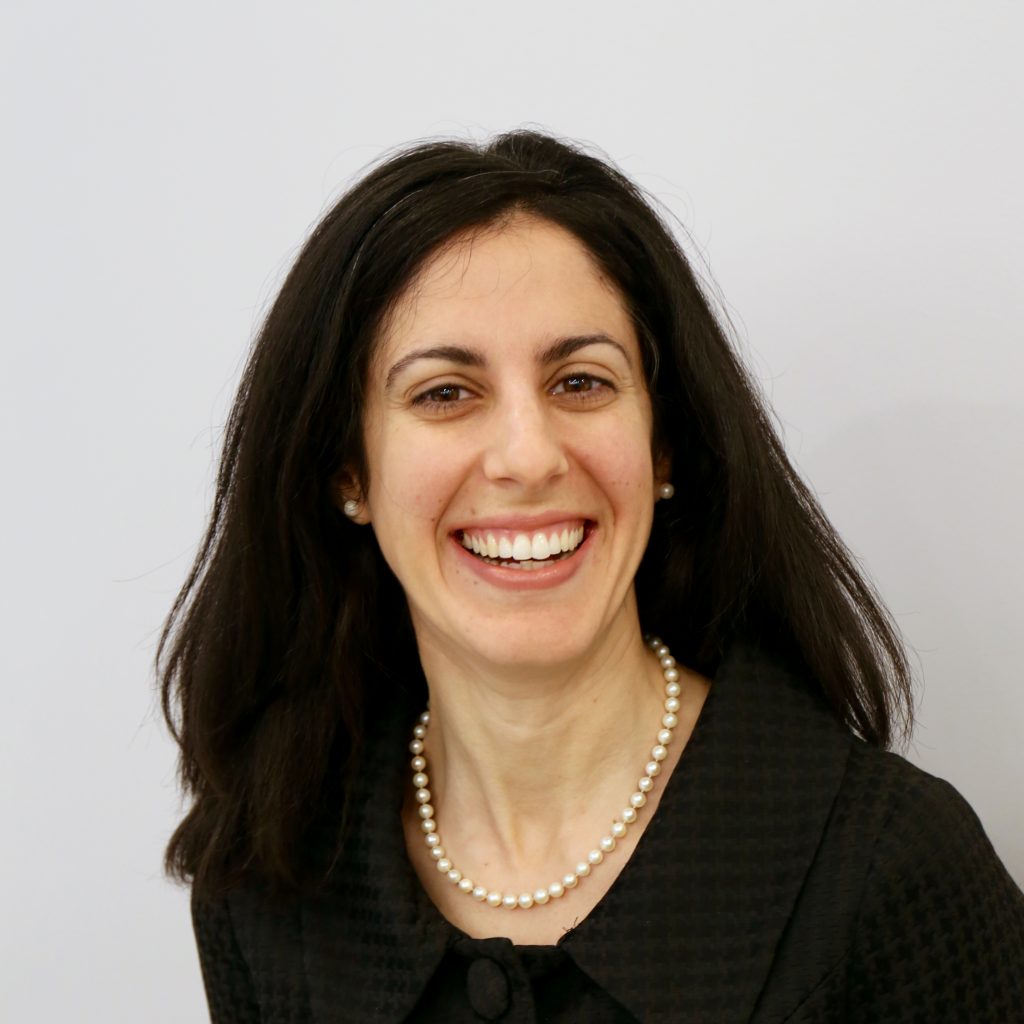 When President Obama's 2010 State of the Union address called for 100,000 excellent STEM (Science, Technology, Engineering and Math) teachers in 10 years, Talia Milgrom-Elcott was the one to personally respond to the charge. Through 100Kin10 this goal is becoming a reality, with more than 250 organizations from across sectors coming together in an unprecedented movement and breaking the mold for how organizations collaborate.
Can you please describe your professional journey and how you transitioned from a career in law to one in philanthropy?
I went to law school with the idea that the law was a tool for addressing the major social challenges of our time. I soon came to realize that by the time a lawyer or a court saw a problem it was already full-blown. I wanted to get to the issues by dealing with the underlying causes.
I determined that education and creating opportunity would solve a lot of social ills like poverty, violence and inequality. After I did a clerkship, I worked for the New York City Department of Education and then went to the Carnegie Corporation of New York where I focused on talent retention for teachers as part of their educational initiatives. So many people at the time thought that a new curriculum would solve most educational challenges. At Carnegie, we believed that a key factor was talent and getting better teachers into schools.
How did you get involved in working on STEM (Science, Technology, Engineering and Math)?
All of the same challenges that the educational system faces are exaggerated and more acute among the STEM subjects. So we began to focus on STEM teachers. Against that backdrop, in 2010 the President put out a call for 10,000 excellent STEM teachers in two years in order for the U.S. to stay competitive with other countries around the world. [President Obama later expanded that goal to 100,000 excellent STEM teachers in 10 years]. We were perfectly positioned to take this on at Carnegie with our work on teacher retention, most recently specializing in STEM. We joined forces with organizational partners because not one organization could tackle this alone. By 2013 it became increasingly clear that this project couldn't be a side effort at Carnegie so we spun out as 100Kin10.
What has the progress been with 100Kin10?
Our partners recruited and prepared 20,000 teachers in the first 3 years. By the end of this summer, which marks five years since President Obama's call for action, we'll have brought on a total of 40,000 teachers. Additionally, our partners made their full pledges for the next five years and by 2021 we are on track to exceed our goal of 100K.
What is the distribution across states? Which states are leading and which states are lagging?
We're planning to reach 100Kin10 but it's definitely skewed geographically. There are hot spots in urban centers such as the coasts, Denver, Texas, and Arizona. But the Southeast and Northwest are sparse. A lot of rural America is sparse as well as the mountain regions. We understand that there are gaps where this network is not serving communities. We need to grow or come up with new approaches to not only provide 100K teachers in total, but to also ensure that all classrooms have access to great teachers, which is the underlying goal of this whole project.
One of the challenges you've outlined is that it's not prestigious for undergraduates to become STEM teachers, especially when they could earn a higher salary in other fields. For example, a student studying engineering would be more incentivized to work for Microsoft than to become an elementary school teacher. How are you enticing young people to become teachers?
First, it's important to understand that 100Kin10 is a network and we act as a hub to inspire organizations to take on this challenge. We support them to be successful, while also accelerating and amplifying their efforts. We're not doing the actual work, but we're catalyzing the work and helping others do this work.
The way we're approaching this is not through a silver bullet, it's not a one-size-fits-all response. We're creating fertile ground for our partners to problem solve. One thing we did to address this was 100Kin10 created a day of learning for its organizational partners and brought together experts in marketing, media, communications and branding. Together they designed an innovative campaign called Blow Minds. Teach STEM.
Another example from one of our partners is when Public Impact, a think tank in North Carolina, created Opportunity Culture. This program gives top teachers with track records the opportunity for growth and the ability to reach more kids. They can be master teachers overseeing multiple classrooms or they can have the ability to mentor other teachers. Schools in this district have trouble staffing all of their classes with qualified teachers so they came up with a new solution. Consequently, these teachers are paid more since they are freeing up resources by taking on more work.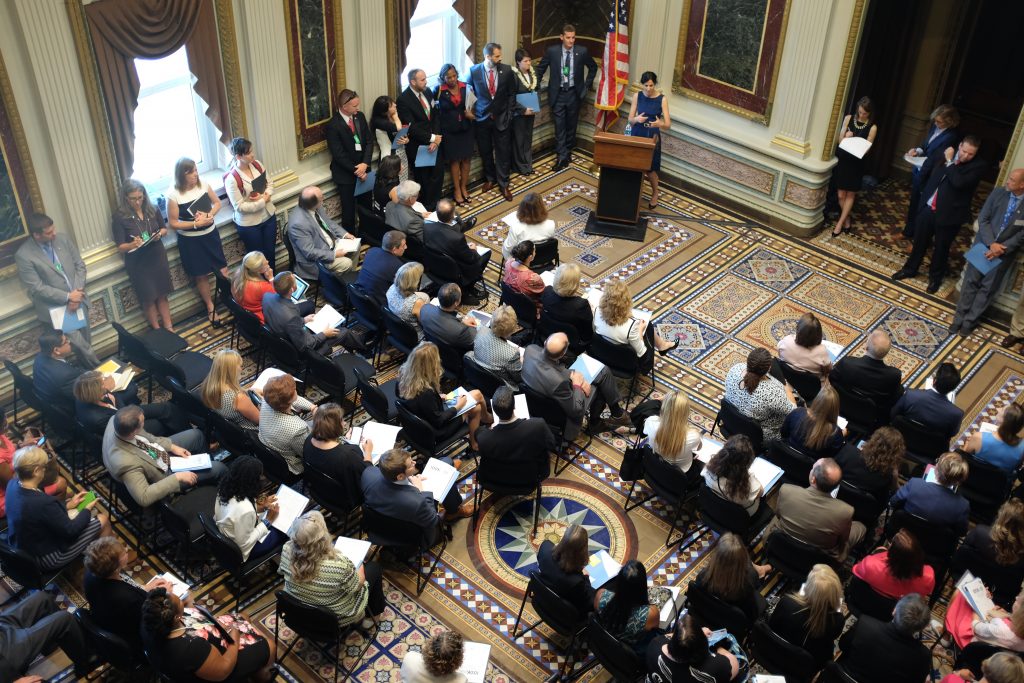 What is your relationship with the White House since picking up the President's charge?
100Kin10 originated as a private sector response to the President's call for action.We met with U.S. Secretary of Education Arne Duncan four months after starting and much later we had an event at the White House with our partners. Since then it's been a symbiotic relationship. The more work we do, the more the President speaks about this as a goal since it's increasingly achievable. The more the President speaks about it, the more people want to get involved.
The goal is 100,000 STEM teachers by 2021. What happens in 2021?
There are three potential and non-exclusive options:
(1) We end with a big check mark and publish a set of key studies and tools that tell our story.
(2) The network becomes so useful for its partners that they want us to continue. We continue to expand our capacity for sharing resources, doing research and forming collaborations.
(3) The idea of 100Kin10 becomes synonymous with an approach to problem solving. It's a way to take up big systemic challenges that are not amenable to being responded to by individual organizations or agencies. These types of issues require multi-sector partnerships to tackle a shared goal. We support different kinds of efforts to help others learn from what we have done and adapt it to their settings. We can help fuel their own innovative coalitions in order to solve large problems that they are facing.
What was your biggest career mistake?
When I was in law school I counseled undergraduates about career choices, and even then I knew if you didn't want to be a lawyer, law school probably was not the right choice. I wasn't done learning formally and I wanted more skill. I thought of it as a generalist degree that I could take anywhere. But it really is a vocational pursuit and ultimately I didn't want to be a lawyer.
What life experience has had the greatest impact on you?
Growing up, my mom was a Rabbi and my family was egalitarian but we went to Orthodox schools. I felt like I didn't belong. Being an outsider in the community was productively uncomfortable. It was liberating – you could do things differently. You could really observe others when you're not one of them. But at home I was home and I was profoundly known.
Kurt Vonnegut has an afterword to Free to be You and Me that resonated with me. He writes:
A first grader should understand that his or her culture isn't a rational invention; that there are thousands of other cultures and they all work pretty well; that all cultures function on faith rather than truth; that there are lots of alternatives to our society. Cultural relativity is defensible and attractive. It's also a source of hope. It means we don't have to continue this way if we don't like it.
What are you excited about right now?
I'm optimistic that maybe the reason we haven't solved some of the biggest challenges as a planet is that only a tiny portion of our population has the skills, know-how and empowerment to solve these challenges. But if we can unleash more brilliance, skill set, and diversity of experience then maybe we have a shot at solving them.
What do you want your legacy to be?
We built something with 100Kin10 in which very diverse stakeholders come together, when they are often at opposite sides of the negotiating table, to be fellow travelers toward a shared goal. Our only chance of solving big challenges is with that approach at the core. We had a huge goal and everyone knew they couldn't reach it alone so we had to find each other and come together. We created a space where people can trust each other and that's an important element that made 100K possible.