Dini Klein is a chef, food media personality, and the founder of Prep + Rally, a completely customized meal prep service emphasizing simple, nourishing, and flavorful food. She conducts Prep + Rally demonstrations through interactive live Instagram stories. Klein has harnessed the unique power of social media to create a robust following of busy millennials who follow her recipes, makeup tutorials, workout videos and motherhood ups and downs.
How did you get into cooking?
I've always been creative. I went to FIT (Fashion Institute of Technology) to study fashion design and merchandising, only to discover that I didn't want to go into the fashion industry.
In 2010 I started a blog called Dini Delivers where I posted recipes. I was inspired by Giada De Laurentiis and wanted to be just like her. I was also attracted to the artistic side of cooking and enjoyed it as a creative outlet. I turned Dini Delivers into a business and began cooking for young singles in my building on the Upper West Side. They were tired of ordering from the same takeout places and they would bring back their moms' home-cooked meals whenever they went home for the weekend. I wanted to compete with their moms.
What kind of professional training do you have?
I went to the CKCA (The Center for Kosher Culinary Arts) for three months, and then interned at Prime Grill where I got hands on experience in a restaurant.
The CKCA also connected me to an Upper West Side family that was looking for a chef to cook Friday night dinners for them every week. I transitioned from cooking occasionally for young singles to families who wanted regular meals and could pay a premium. I didn't focus on advertising and got more clients through word of mouth. Another family asked me to do a weekly "fridge stocker" for them. I also offered "party preppers," which included catering small events or intimate parties.
Has keeping kosher ever interfered with your career?
Yes. I worked with a production company and we filmed a few episodes called Tradishin' with Dini that we pitched to a large food media company. I tried to do a fresh take on traditional Jewish food. Admittedly, it was premature and way too early in my career. The media company was not interested.
A few years later, I pitched again and the only critique was that they didn't want me to cook kosher food. It was too niche. At the time, I was heartbroken. It felt unfair that because of my religious observance I couldn't advance my career.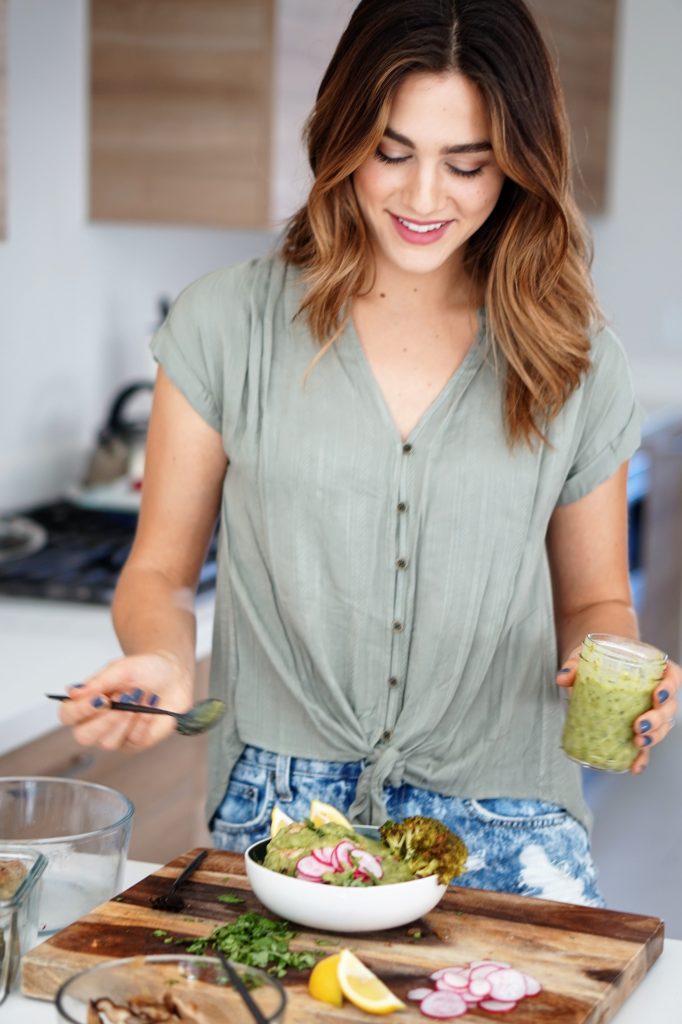 How did you connect with Tastemade?
I was working on building my social media presence and I started a YouTube Channel where I hosted food personalities and featured cooking tutorials.
Tastemade reached out to me (Tastemade is a large digital food network with 7 million followers on Instagram) to create recipes and work on an original content series. Now I have my own show on Tastemade called Super Simple with Dini.
How did you go from personal chef to entrepreneur?
I was burnt out and wanted to try something different besides working as a personal chef. The whole meal prep concept came to me when I started to cook on Sunday nights to get ready for the week. Since it was my solution for my family I thought it could be a good solution for others. Meal prep is trendy right now for weight loss but I'm focused on family meal prep for busy, working moms who need to preserve their sanity and make sure they have easy, healthy food for the week.
How does Prep + Rally work?
Prep + Rally is a monthly subscription service ($11.99/month). Every Wednesday night I send out an ingredient list and then on Sunday nights we cook together live on Instagram like an interactive cooking show. It's 1- 1.5 hours of cooking for a week's worth of food.
I like to think of it as group fitness for the food space. We do it together, we drink wine and we hold each other accountable.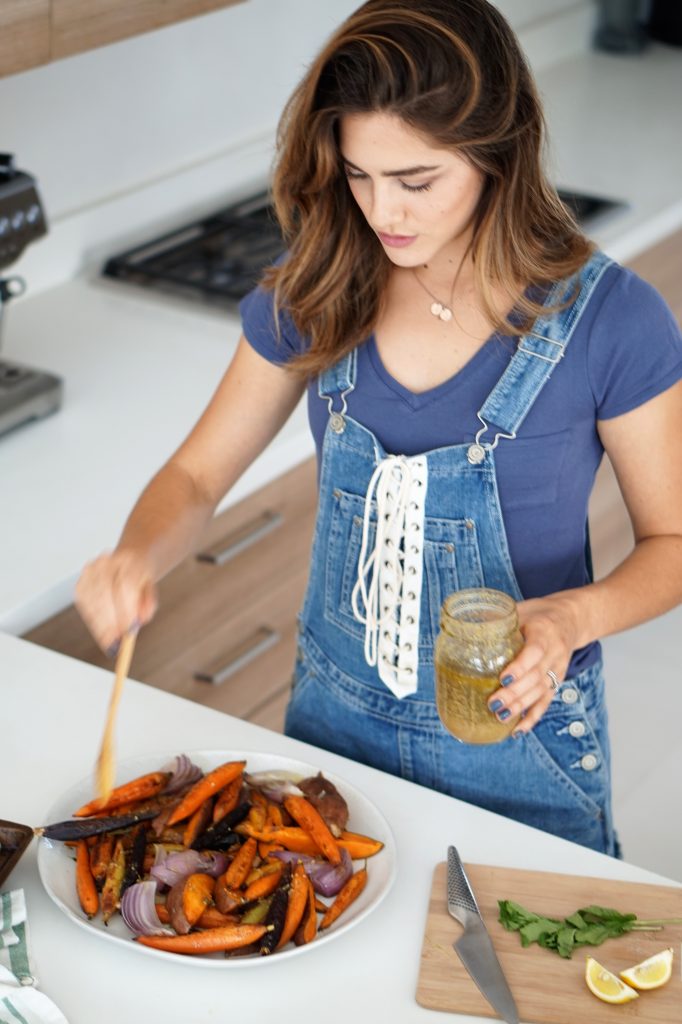 What are your short-term and long-term goals?
Short-term goals: Growing my brand and having a successful business.
Long-term goals: I'd love to publish a cookbook and sell a cookware line.
Why did you decide to include more lifestyle content like makeup tutorials and workout videos on your social media?
People love that stuff. Personal pictures get four times as many likes on Instagram. I'm building a connection with my followers. The personal content humanizes me.
How do you determine how much of your personal life to share on social media?
I keep my marriage very private. I'm fine sharing stuff about my kids, but I'm careful never to tag locations or share specifics about their lives like the name of their school.
What was the reception to you sharing your experience getting Botox?
I was anti-Botox for a long time and then I met a dermatologist who offered it to me for free and convinced me that it wasn't unhealthy. Because I'm on TV, I did it as a preventative measure for anti-aging. People were interested and I was surprised that I didn't get much criticism.
How involved is your husband Mike in your business?
I met Mike because he's a sports broadcasting talent agent. One of his clients happened to be a chef and a mutual friend connected us to discuss how I could advance professionally. We ended up hitting it off and getting married!
Since he's a lawyer by trade, he negotiates contracts for me. But otherwise, I don't involve him too much because he's consumed with a full-time job. He used to film my cooking tutorials and my live stories on Instagram. We decided that it's better for our marriage to create clearer boundaries and for us not to work together anymore. That's one of the reasons I hired a part-time employee.
How do you balance motherhood with being an entrepreneur?
Both of my kids are in school so I have a chunk of time during the day when they're out of the house. I'm learning to be present in the moment. When I'm working, I'm fully working and it has my complete attention. But when my kids get home from school at 5 PM until they go to sleep at 7:30 PM, I try to focus on them.