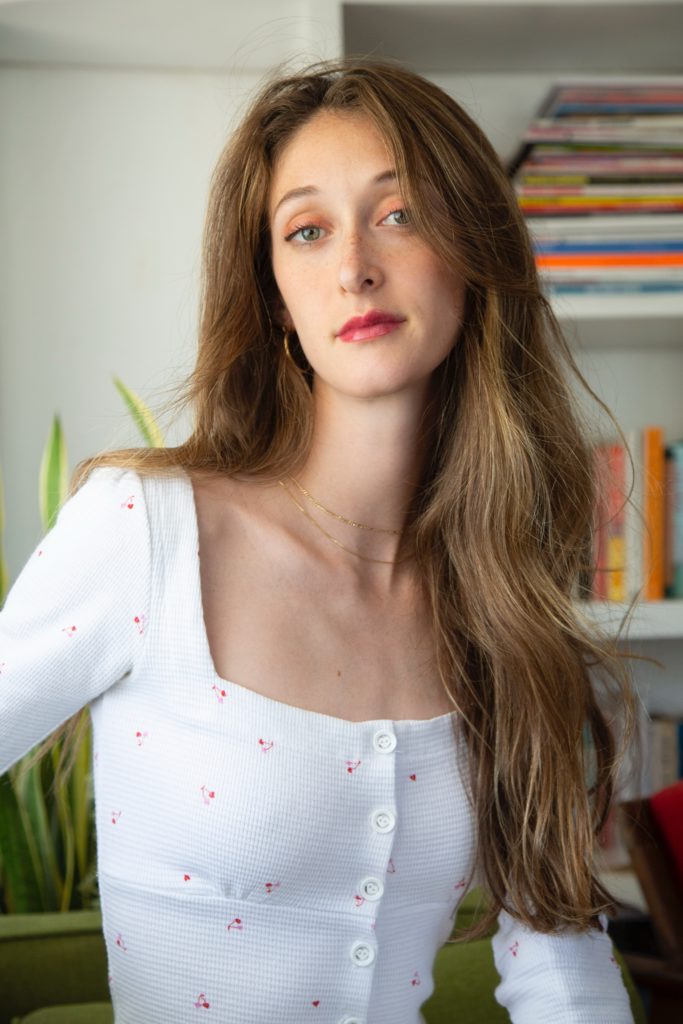 Talia Eve Schlussel is the founder of Evewear, a sleepwear brand catering to every type of girl. Evewear is committed to sustainability by using only leftover fabric and unused material. Without intervention, these fabrics end up in landfills. Evewear also supports the community in Los Angeles by making all of its clothing locally. The brand has become a favorite of many celebrities and recently pop singer Halsey wore an Evewear pajama set in Vogue. There will be an Evewear pop-up shop in LA at 3118 W Sunset Blvd February 28-March 1 to celebrate the launch of the Spring 2020 collection.
How did you end up founding Evewear?
I was always interested in fashion. I did an internship at Dolce & Gabbana. From that experience I learned that I wanted to work for an American company where all of the creative teams were based in America. I then interned at Ralph Lauren, where I discovered that I wanted to work for a smaller company. I went to Parsons and sustainability became very important to me. I hated the idea of being wasteful. I was that person who couldn't throw away a rubber band if I thought I could possibly use it later. After Parsons I moved to L.A. and decided to start my own brand. I wanted to make clothes for everyday and not just create special pieces that never get worn. I wanted my art to be lived and not just hung in a closet.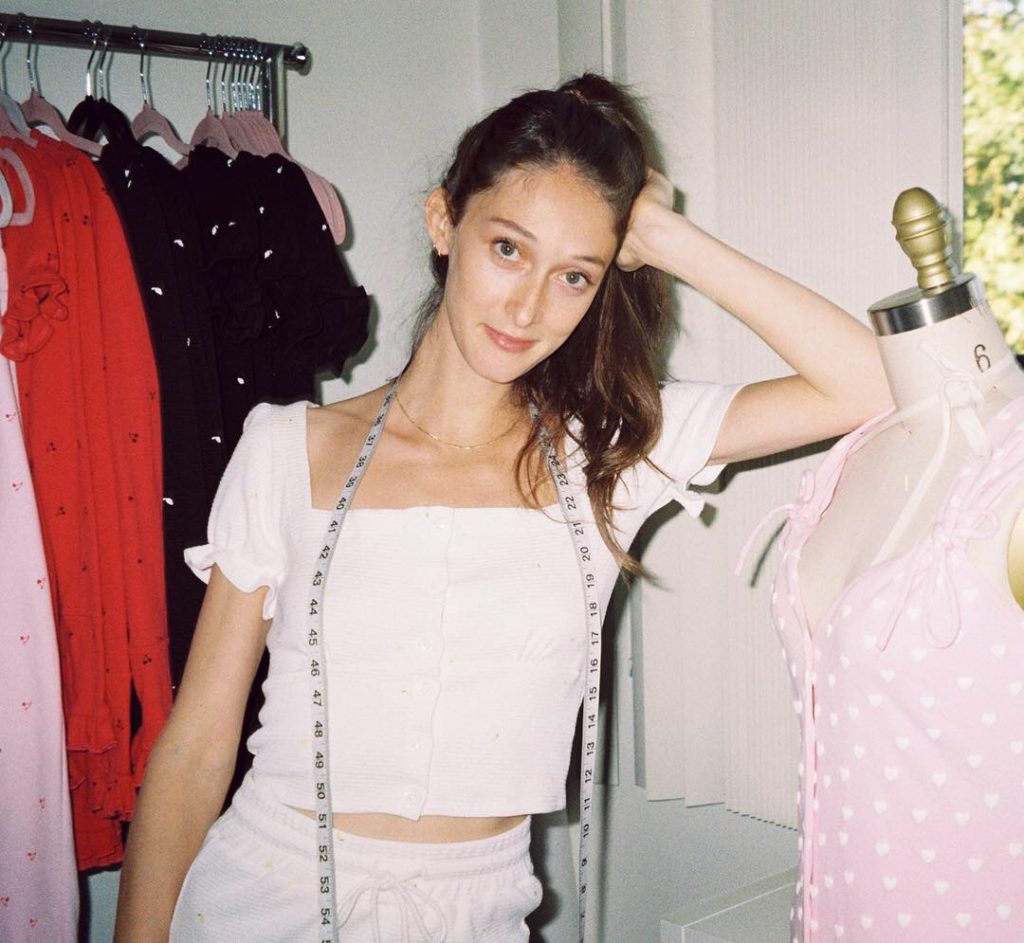 How has your experience been being a young female founder?
On the one hand, it's very exciting because in our current society, women have a voice and more opportunity. There are companies providing funds for female employees to freeze their eggs now. Even if they have ulterior motives, these companies understand that women bring so much value to the table and should have equal opportunity.
On the other hand, it's also difficult. My dad is an entrepreneur and he's my mentor. Without having him as my resource I know it would be a lot harder. For example, if I want to get a temporary real estate lease, he helps negotiate the pop-up space. I've learned from other experiences that just by hearing my voice on the phone I'm not going to get anywhere in a real estate negotiation.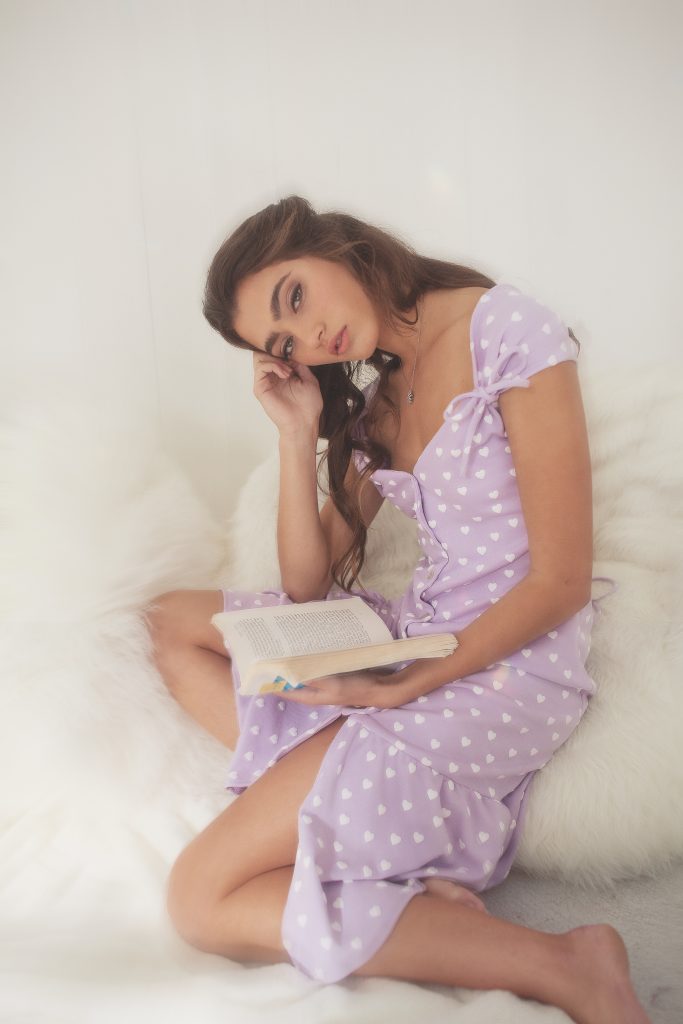 Why did you divide the Evewear collections into categories like Tomboy, Free Spirit, Icon, Girl Next Door and Romantic?
At Parsons I learned that when you design, you have to have one particular customer in mind and know her inside out. You make up this fictional person. Does she like to read? Is she a vegan? I never understood this way of thinking. Women are multidimensional. We're complicated. I didn't want to meet someone and decide she wasn't my customer. Instead, I wanted to point her to the collection that might work for her.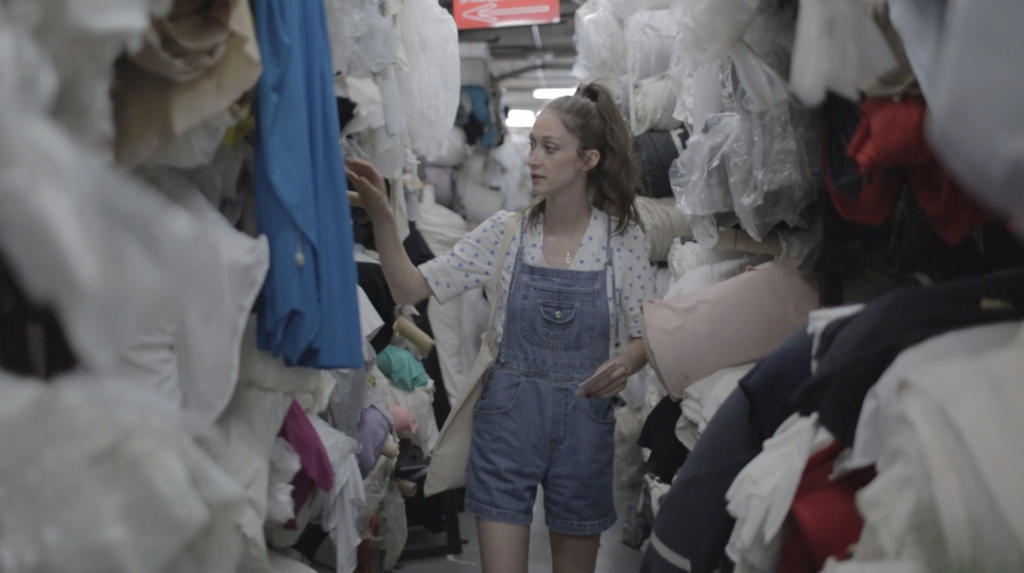 What are the constraints of using sustainable materials?
Rolls of fabric are mostly made overseas. Obtaining this fabric is very wasteful because you have to order 55 yards or 110 yards and there is always going to be leftover fabric. I buy the leftover fabric from different warehouses. The biggest constraint of using sustainable materials is that some of the styles that get sold out won't come back. Once I cut a fabric that's the end of that fabric. The original fabric can't be replicated.
What are your short-term and long-term goals?
I recently launched hair clips as one of our accessories. Accessories are more affordable to customers who can't pay for a pajama set.
Originally when I founded Evewear, I wanted to start with something niche. Long-term, I'd like to expand into going-out clothes and maybe bedding.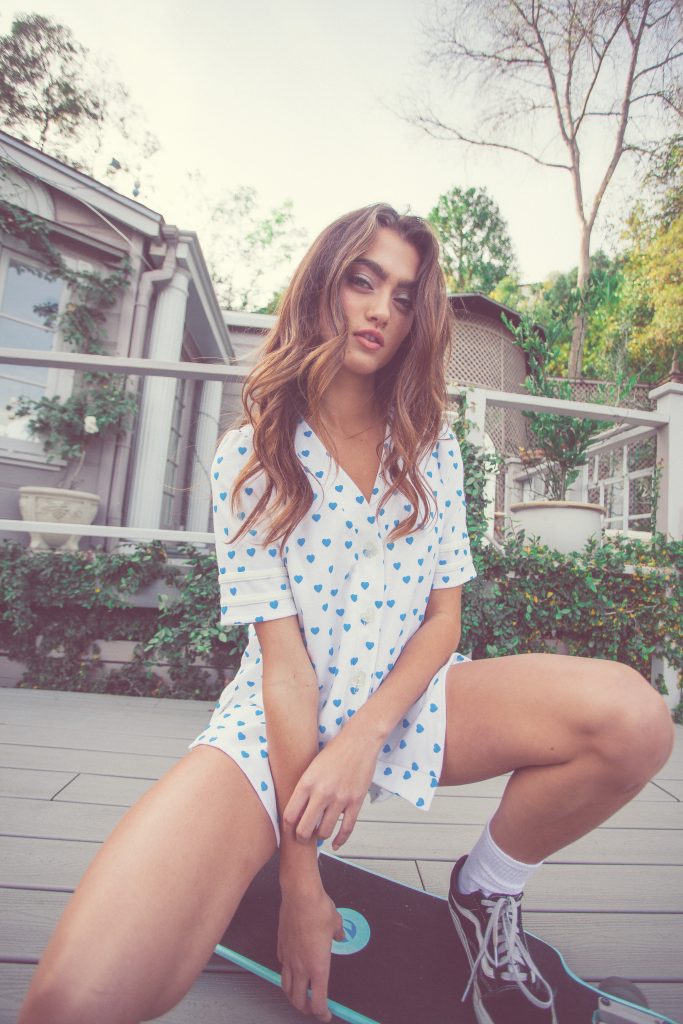 What are some of the challenges you're facing?
When you run a business it's 24/7. I never realized in my previous jobs that it's a luxury leaving the office and leaving work there. Being young, I'm still navigating what it means to be a human in the world and now as a business owner I also have to juggle having employees and managing a company.
What's your advice to someone who is starting a fashion brand?
Listen to your inner voice and answer that inner voice. Everyone will have advice for you but don't get lost in the sauce.
How do you create a unique voice for your brand?
This brand reflects my inner world: pastels, playful, strong female energy. I saw a quote that resonated with me and it was "My soul is baby pink." I have a team, but I'm behind every aspect of Evewear.