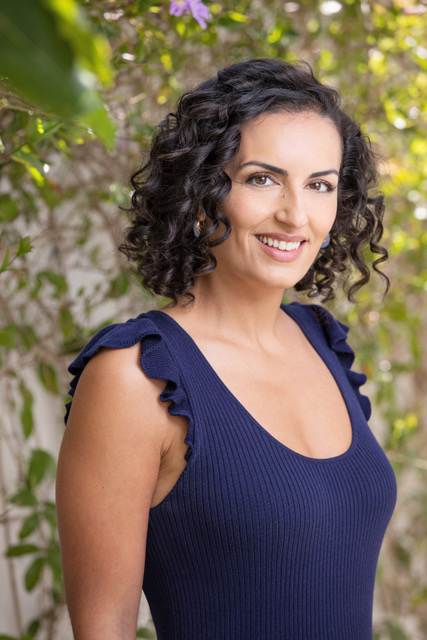 Sabrina Merage Naim is the Principal of Echo Capital Group and the Vice President of Corporate Strategy for the international investment firm, Consolidated Investment Group (CIG). CIG is the family office behind the co-founder of Hot Pockets, David Merage, and focuses on real estate, capital markets, direct private equity, and philanthropic activities. Echo Capital Group and CIG combine their expertise and resources to collaborate on transactions in the food and beverage space and beyond. Sabrina also founded the Sabrina Merage Foundation (SMF) in 2008 to empower partners and community leaders to create paradigm shifts that spark inclusiveness between diverse societies. SMF supports innovative solutions to bigotry and divisiveness.
What were the key moments in your career that led you to today?
When I graduated from college my grandmother gifted my cousins and me philanthropic capital. Instead of forming one large family foundation, she gave each of us our own individual foundations. This was a unique approach that empowered us to be philanthropically involved in our own way. This gift forced me to learn about management, finances, humanity and how I can convert my passions to meet the needs of the world.
My father sold the company Hot Pockets and then worked in real estate. We started a private equity initiative and I acted as a deal sourcing manager. At the time it was clear that I was often one of the few women in the room and always the youngest. I served as the token millennial and everyone turned to me whenever the question was 'how do we attract the millennial consumer?' I was surrounded by a bunch of old, white, finance guys who didn't get it. I saw an opportunity to support early stage entrepreneurial efforts focused on millennial start-ups, which led me to found Echo Capital.
Tell me more about Echo Capital.
Echo Capital is founded and run by millennial entrepreneurs. We have been investing in companies for 8 years and have 16 portfolio companies (14 are still active). Since we don't have outside investors, we have a lot more flexibility. Most venture capital funds spend a lot of time fundraising and are not strong partners for their portfolio companies. We are able to focus on what the companies need to grow and never pressure them to exit before they are ready. We mostly invest in consumer product companies focused on food and beverage because that's our expertise. But we've since branched out and have a healthcare and supplements company and a cannabis data analytics company. A typical investment ranges from $250k-2 million.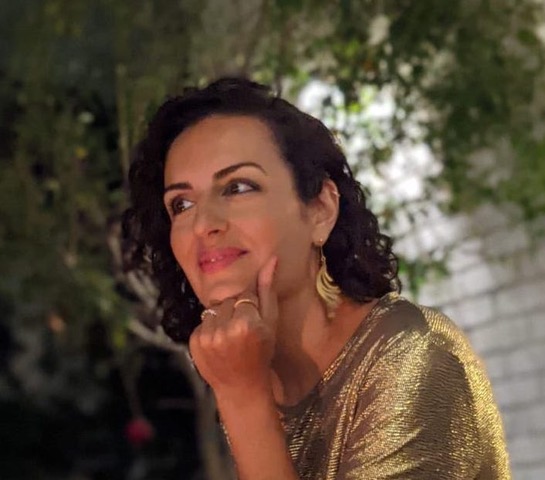 What is your foundation's focus?
The Sabrina Merage Foundation was founded to bridge the divides that are continuing to grow between us – socioeconomic, religious, political, etc. We are raising awareness and starting conversations between different societies and thought groups. We need more empathy and dialogue. We need to come together with people who think differently and experience things differently. For example, we funded an organization called Building Bridges that brings high school girls from Israeli, Arab and Palestinian backgrounds to a retreat in Colorado. These girls spend time together and realize that their commonalities are greater than their differences.
Why did you start Evoke Media?
Through my non-profit work I'm hoping to shape the future. But I'm impatient and also want to see immediate impact and results. I started Evoke Media as a subsidiary of SMF and began investing in documentaries. I thought it was an exciting way to utilize storytelling, an effective and more immediate way of opening hearts and minds.
We've invested in three documentaries and started a podcast called "Breaking Glass." Through the podcast, we elevate incredible stories of women and men who are changing gender dynamics.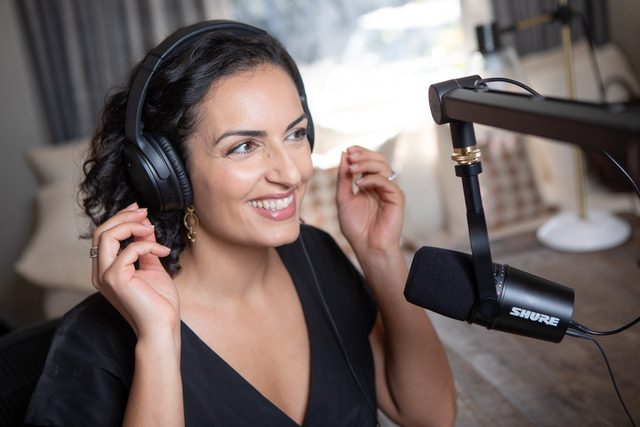 Is there a common theme that runs through your career?
It was always about women and being a young woman. I wanted to prove myself as a woman in finance. I want to support women through non-profit work. I was seeing and experiencing firsthand what my female peers had experienced for generations and it was extremely frustrating. My dad never treated me differently from my brother. But then I was seeing people around me who were struggling so much just to be on equal footing as their male counterparts.
What do you struggle with?
My biggest obstacle is an internal one. I'm impatient. I'm very passionate about all of the things I'm involved in. I want to see a systemic shift and I want immediate impact. I need to temper my expectations.