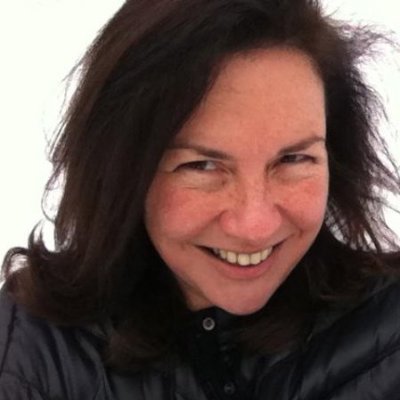 Anat Lechner is a Professor of Management and Organizations at NYU Stern School of Business. She is also an entrepreneur specializing in the intersection of business and color, leading the color management industry. Forward Females had the privilege of sitting down and interviewing this revolutionary thinker and innovator.
How did you know what you wanted to do professionally?
It evolved. I partially led it and it led me. Over the years, I learned to accept this duality. You need to be able to take both the front seat and the backseat. Sometimes you lead and are deliberate, but sometimes you trust the ride.
When I was 12 years old, I had to tell my class what I wanted to be when I grew up. I wanted to be a psychologist. I knew I wanted to marry a tall man with curls, and I did exactly that. I always wanted to do something impactful. And I knew that I wanted to be free. That was very important to me. I don't follow routines, norms, and hierarchies. And that is still my ideal self. I haven't changed at all since I was 12 and I'm now 52.
How did growing up in Israel affect you?
When I grew up in Tel-Aviv, I was young in a country that was young. The country was 15 years old when I was born. I was inhaling entrepreneurship from day one. By the time I was 20, I had been through three wars. I learned to live in uncertainty. And in the moment I learned to have fun, without caring too much about tomorrow. But in Israel we also lived with a lot of meaning and vision.
I became an officer in the Israeli army because I had no desire to report to anybody. So I found a way for others to report to me. That's always been my way of dealing with hierarchy. I can't stand it.
After the army, I travelled to Europe. I backpacked for half a year. It was before the Internet and cellphones so it was easy to get lost and nobody could track me down. My mother soon discovered that this lifestyle suited me very well.
When did your vagabond lifestyle come to an end?
My mother convinced me that it was time to go to college so I applied for a Bachelors degree in Psychology, but I didn't get in. I then applied to specialize in Social Work, which I thought was the closest thing to Psychology.
My first job after college was with alcoholics. It was difficult work and I didn't see the kind of impact that I wanted. I didn't have the perspective to say to myself that it takes time to see real results. When you're in your 20s, your understanding of how fast something should happen is so skewed and immature. It's not substantiated in anything but your ambition. You end up judging things and you're really wrong.
What did you learn from working with alcoholics?
I realized that I'm good at finding systemic solutions that are relevant to groups of people. When I decided to study Social Work, I didn't know that most of the work is done one-on-one. I enjoyed working with groups of people rather than with individuals. I organized support groups for children of alcoholics and did group therapy solutions. Through that work, I understood that I'm a macro-level thinker.
What did you do after you left your job working with alcoholics?
I then enrolled in an MBA program. While I was in business school, my father lost all of our family's money down to the last penny. I came from an affluent family so everyone was totally shocked. At that same time, my husband was rejected from a Bachelors degree for the third time.
How did your family's financial crisis affect you?
I decided to build my own consulting firm. I hadn't even finished my MBA but my family was collapsing and there was a growing hole in my bank account. I also applied to get a PhD in Business at NYU and got accepted. My husband also applied to NYU and got accepted. During the first two years of my PhD I was in New York for half of every week and in Tel-Aviv the rest of the week. I eventually left my consulting business and stayed in New York. I was balancing a lot – I was getting my PhD, I was working for McKinsey and I also got pregnant.
I was interested in how companies innovate. I wanted to study Pfizer and their drug development but there was a lot of internal restructuring in the company so my work would have been delayed if I focused my research on Pfizer. A colleague invited me to a meeting with the CEO of Benjamin Moore. On a whim, I joined the meeting and ended up studying Benjamin Moore and innovation in the paint industry.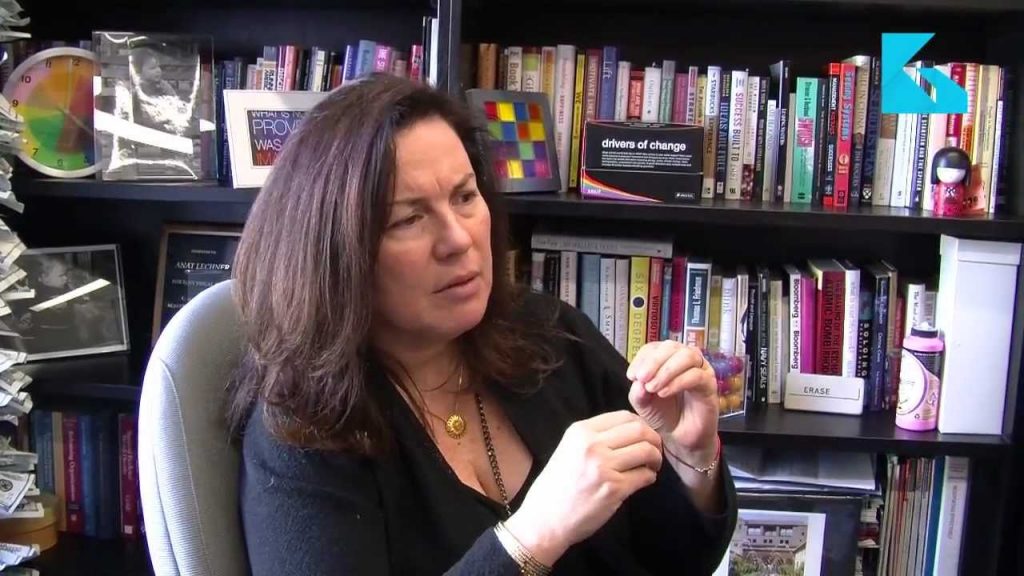 What attracted you to the subject of color?
I knew nothing about color and a whole world opened up to me. I went to the library in 1997 and looked up the paint industry in a huge encyclopedia. There were only three pages on the paint industry. The first line said, "Color is in everything, and yet we know so little about it." I remember thinking about that sentence for hours. I couldn't come up with another example that fit that condition. What other thing is in everything, but that we know so little about?
If color has such an impact on people and we don't know a lot about it, I thought there was huge business potential. Now I have two businesses focused on color.
What are those two businesses?
Together with someone I met at Benjamin Moore, I started a consulting company, LH Color, specializing in the intersection of color and business. We went to conferences, did research in the field and became known in the industry.
In 2007, the owner of the Color Association of the United States, a forecasting agency, gave us a call and asked if we were interested in buying her business. It was the premier organization in color management. We bought it and are now the owners of all of the certificates, notations, and data about all of the colors in all of the flags in the world, the colors used in Air Force One, and the exact shades that were in the clothes that historical figures wore, etc.
What is the new business that you are working on now?
I came up with the idea of creating a library of all of the colors in the world. I wanted to create Big Data for colors. We are doing analysis and compiling research on what colors are used in different ways and what colors are preferred. We are building a subscription service called Hue Group and it's very exciting. We're currently fundraising and looking to raise $1.5M.
This color business is the first of its kind and it will help companies make better decisions. The right colors sell and the wrong colors do not. It unlocks a whole language that exists but that we aren't so conscious of right now.
What's your favorite color?
A fuchsia/magenta kind of color. I like the warmth of it. It's whimsical, warm and free-spirited. I feel at home with it.
What did you learn about yourself throughout your career?
None of this would have happened if I didn't agree to go to the meeting with my colleague at Benjamin Moore. I was open to the opportunity.
I could have created a career around Change Management. People are always asking me to speak and write books on the subject. There's more certainty for me to become a Change Management guru. But I prefer to work on the subject of color even though I haven't experienced a huge return yet. It's a very risky choice. But it doesn't feel risky to me. It feels more risky to do Change Management, which is so much more mainstream, conventional and boring.
You've been teaching for 28 years. How have your students changed over the years?
I don't know if my students have changed, or if I have enabled something different to happen over the years. Because we live in an environment that affords so much more information than previously, the students now are very knowledgeable.
I'm also a different teacher than I was years back. I've always put students on a long leash without much instruction and engaged in deep conversations. But now I have more to offer in conversation and now the students can participate on a higher level. So the discussions in the classroom have deepened and are extremely interesting.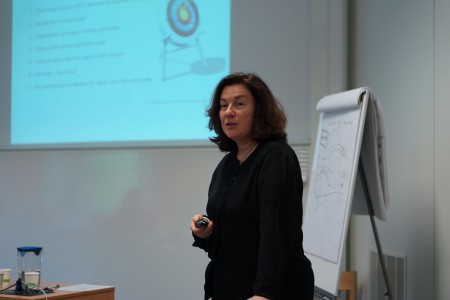 What are you most proud of?
Throughout my career, I kept my independence and my voice. I think I've been successful because I've done things my way.
What life experience has had the greatest impact on you?
Growing up in Tel-Aviv when I did was incredible because from a very early stage in my life I was independent, entrepreneurial and free-spirited. I'm grateful to the world that let me keep that. My environment and my mother let me be this way. I was born to the right mother, in the right country at the right time. It's the most amazing coincidence.
Who inspires you?
On a personal level, my mother and my grandmother, who was a Holocaust survivor.
I also have a collection of leaders that I love. At the top of the list is Steve Jobs. I love his courage and he was a very smart person with tremendous insights. I'm an addict for smart people. Any interview that I've read with Steve Jobs has had more insights for me than speaking with 95% of my colleagues for 15 years.
What do you want your legacy to be?
I'm not so ego-less to say that I don't want a legacy, but I never have an answer to this. It's as if it doesn't matter. What has been very important to me is the ability and the permission to discover my own voice and learn to work with it. I have many more years to go because there's a lot to explore and I'm really far from being done. For all I know, I could be the Prime Minister of Israel one day. I don't think I've even hit 1/3 of my potential.
I want to create something through which people can become more of who they are because of it. I attempt to do this through my teaching and with my kids. But more systemically, I want to make a societal impact. For example, the people that built Google did something tremendous for all of us. Steve Jobs, Mahatma Gandhi, Martin Luther King – these people enabled a zillion people after them to live life so much better. I am not going to die a second before I get to this place.